Entries in Trayvon Martin (9)
Thursday, July 25, 2013 at 10:47AM
Bean Soup Times
tagged
George Zimmerman,
Malik Zulu Shabazz,
Million Youth March,
New Black Panther Party,
The Final Call,
Trayvon Martin
in
Activism,
Commentary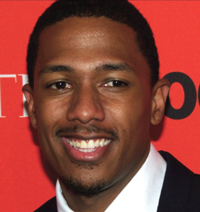 Once again it seems that a Black person cannot speak their mind without consquences from those who act like thought police. Nick Cannon is blasted by the Anit-Defamation League (ADL) for his support of Trayvon Martin? Really?
This is why I love The Final Call because you can count on hearing about news that's hard to find anywhere else.
Apparently, Nick Cannon spoke in support of the Sept. 7 Millions for Trayvon March, which happens to be organized by the New Black Panther Party and will mark the 15th anniversary of the Million Youth March in New York.
According to Brother Richard Muhammad, the ADL issued a statement immediately following the George Zimmerman verdict. He reveals:"The ADL statement after the insulting verdict that George Zimmerman was not guilty of anything after following and killing the 17-year-old was weak. 'We have great faith in America's jury system and do not question the verdict in the Zimmerman case.... There are serious, unresolved issues of race in our country, and this trial underscored the need to explore these issues more fully. Hopefully, the debate concerning the justice of the verdict in the Zimmerman case will inspire a continued much-needed discussion about the lingering impact of racism in society,' the ADL whimpered."
Basically, it appears that they attacked Nick Cannon because he supported a rally and they didn't like the group of Black people who called the rally. Read the editorial by Richard Muhammad in The Final Call.
Sunday, July 21, 2013 at 5:36PM
Bean Soup Times
tagged
Trayvon Martin
in
Activism
I love when humor is used to point out injustice, travesty and ignorance.